Engineering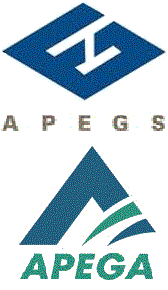 Our engineering team uses the latest tools and techniques to provide services across a variety of markets and industries including potash mines, technology manufacturers, processing plants, software developers, and public works.

---
Process Engineering
Processes describe transitions from one state of being to another; with a limitless range of applications. Traditionally, process engineers have overseen the movement of materials or production of some product. As technology shrinks our world, processes now encompass most of our personal and business interactions with technology. LovePS has experience with processes involving all types of materials, information, and people.


---
Electrical Engineering
LovePS has broad experience in systems design and management of EPCM projects. Our past projects range from high-voltage industrial applications to elegant public spaces, with a particular focus on maintainability and longevity. We often work with ConceptPlus Architects and Engineers on their design, construction, and renovation projects.


---
Computer Engineering
LovePS software engineers help organizations manage their technology products from the initial product concept through end of life, ensuring effective design, development, and launch. Our experience across a range of functional groups enables us to facilitate communications with your internal and external stakeholders, keeping everyone on the same page.

Follow Us:







Share This: